Brief History Of Friendship Baptist Church:
Friendship Baptist Church began with $175 and a desire to follow the Lord's leading. The Lord took this $175 and multiplied it in a miraculous way. The first service was held on March 12, 1989 in the basement of the former Big Spring Sporting Goods Store. The Lord used Pastor and Mrs. Richard A. Black Sr. and their two children to plant Friendship Baptist in the Newville area.
Although the first Sunday saw a high attendance of eight, including the Pastor's family, the church was blessed with slow steady growth. Even though small, the Church began supporting the Blacks full time in April of 1990. In September of 1992, the building in which we were meeting was sold, and we started to meet in the basement of a couple, who were members. Also, in September of 1992, we purchased our current property. The property had just over an acre of land and an old barn that we chose to remodel. We were able, after these three years, to pay cash for the property and begin our remodeling process.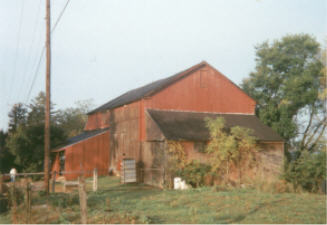 Believing that the principle was Biblical, the church voted to take a "no debt" policy in future transactions. This way, instead of paying interest with the Lord's money, we could instead support more missionaries. With this in mind, we began our extensive remodeling project.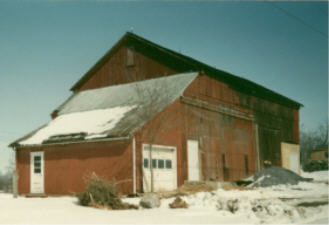 For almost exactly two years, the men of Friendship Baptist Church had workdays almost every Saturday and some evenings. The ladies of the Church prepared and served lunch each week. Each time we needed materials, the money was there to pay for them.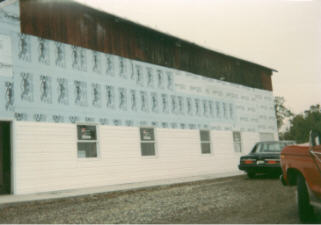 In September of 1994, the project was completed and we were able to move "above ground" for the first time in our existence. The folks of the Church did almost all of the work needed to complete this project.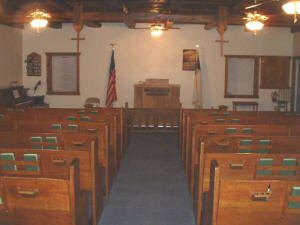 We were able to build on a new section several years later, again debt free. The new section gave us a fellowship/work area as well as three classroom areas. The new section was designed that it can be easily opened up and used for a larger sanctuary.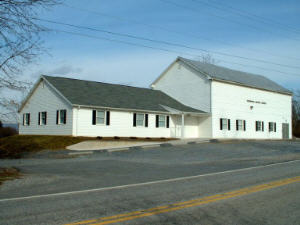 We at Friendship Baptist Church, believe that God has led into our Church some of the best people in the valley. When first started, there were few to help in the ministry. We now have a group of willing workers that pull together to accomplish things for the cause of Christ. If one wants to serve the Lord, there are a multitude of ways for members to do just that.
In 2005, Friendship Baptist Church started a new ministry, Mid-Atlantic Seedline Ministry. This ministry is designed to help local churches that are Baptist in doctrine, get involved in the hands on production of John/Romans Scripture Portions. These Portions, which are printed in various languages, are then sent to missionaries around the world to be used in evangelistic efforts. Local churches pay for the paper and the shipping, so that the missionaries receive them at no cost to them. This is a ministry where the need is great. Churches of any size can become involved in some way, even with a small monthly donation for paper.
As a church, we have had the opportunity to send out Richard A. Black Jr. and family in a church planting endeavor to western Perry County. Various families go out from our church into our nursing home ministries.
Friendship Baptist Church promotes homeschooling. We believe that this is the scriptural way to train our children, and the best way to keep them from the humanistic influences of our public school system. We also welcome with open arms those families who do not see things this way.
Because of our Lord's financial blessing, over the years we have been able to help to support many different missionary ministries. As our Lord provides, we desire to have an even greater missions outreach in the future. We also thank the Lord for the souls that have been saved, and the Christians that have been strengthened, right here in the Newville area.
In our year history, God has shown Himself strong on our behalf many times. Even though Friendship Baptist Church may not deserve His blessings, as we are faithful to Him, we believe that He will continue to use our small Church nestled in the Pennsylvania dairy farming countryside. It is He who is able to do exceeding abundantly above all that we ask or think. Praise His holy name!